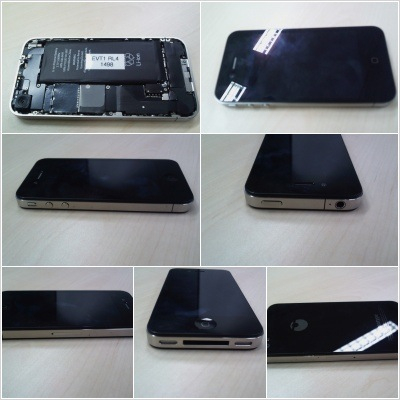 (Image courtesy Mac Rumors.)
I want one two! I never quite liked the chrome bezel of the iPhones up to now (1st, 3G, 3GS). The frameless style is exactly what I envisioned.
However, a slightly smaller display would not fit into my vision – I'd prefer a slightly bigger one (not just in terms of resolution), to make reading websites or other material more enjoyable. But then again, that might hurt iPad sales, so a smaller iPhone display would certainly favor people getting an iPad for reading. On the other hand I really prefer just to take one device "that fits all" around with me.
I really do not want to be the Apple employee who actually lost the phone in the bar! Unless, of course, it was an intentional leak – to make the media and us desperately long for it, awaiting the new iPhone in the summer.