Among other things we ordered six identical shelves for our living room book library from OTTO's pretty polished yourHome.de online store.
However, Houston, we've got a problem: From this six boxes of shelf modules, three sides had misplaced holes. Just look at this: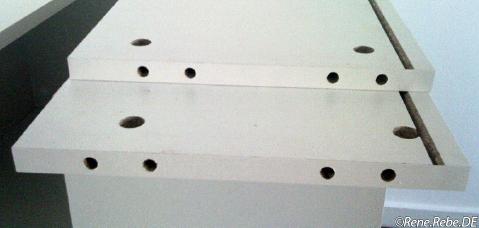 In contrast, I have not yet experienced something that grave with IKEA.
We even got some more stories to tell just from this single order. However, I first wait how our reclamations are handled. Stay tuned …