Taking some pictures and making some notes definitely is challenging when you actually also have some other stuff on the agenda. So for day 1 I actually took less pictures than I hoped to do.
It appears we'll finally see a family of Via Nano based devices on the market quite soon, as there where multiple shown in the Via/S3 showroom. Even an Lenovo Ideapad: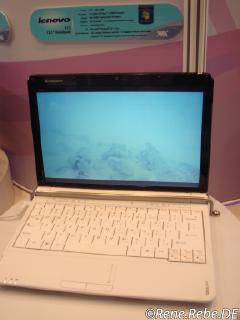 There also appears to be a storm of cheap e-ink e-book readers on the horizon. However, I wonder about the acceptance given the 0 media partnership and the Amazon-like partnership that brings the daily newspaper to their Kindle: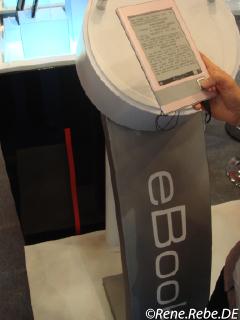 And in the Via showroom I also found a hot candidate for the "ugliest" (or at least outdated) case design award (actually the picture makes it look better than in real, where the simple steal case does not really shine - and is pretty heavy too [metallic prototype?]):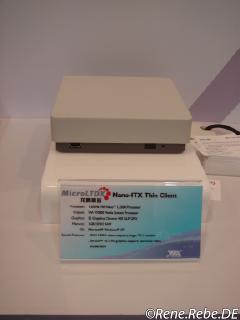 Oh, last but not least (I nearly forgot): Art Studios has a booth showcasting EFIX in action.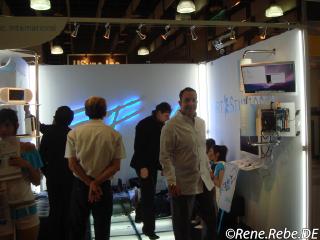 PS: I know, I urgently need to fix my blog gallery plugin to auto-rotate based on the EXIF tags, … I guess some prominent frontpage posts are a god reason to finally do so :-)