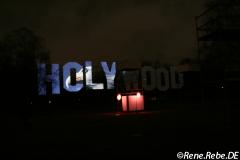 Berlin is not only breaking international visitors records year after year, with the Berlinale and similar events it is also attracting movie business and fans.
In time for this year's Berlinale moviemaker Ralf Schmerberg installed the letters "Holywood" in Berlin Tiergarten, just between Brandenburger Gate and Potsdamer Platz. The installation mimicks the legendary skyline in Los Angeles meassuring 14 meter in height and 53 meter wide.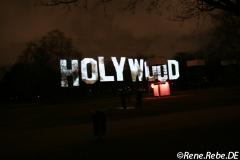 The creator wants to point out the shrinking number of tree's in the otherwise green city, apparently due to missing funding in the city's budgets.
Enjoy even more in my Berlin 2011 gallery.