Mac OS 10.6.2 update just trickled in, complained I did not had 2,95 GB of free disk space (a little less when Safari 4.0.4 is deselected):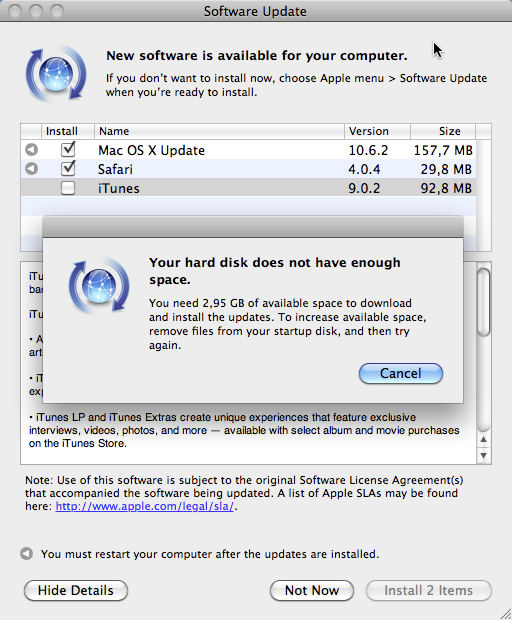 Ok, admitted, I had multiple GBs of test scanned image data lingering all over the place. But 157,7MB becoming over 2GB? Ok, maybe some snapshotting and backup involved, but they could certainly patch on-the-fly a little more efficient.
Remember: Intel Atom CPU support might be degraded (#ifdef'ed out). I only updated genuine Apple Mac's, the above was my MacBookPro3,1.